Ursatile is a software consultancy and training company based in London, UK. Founded by Dylan Beattie, Ursatile specialises in software architecture, legacy code, and communication training for development teams.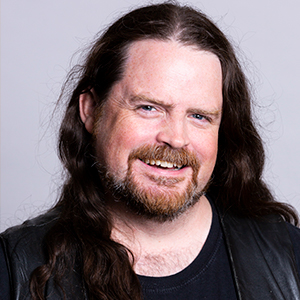 Hi. I'm Dylan Beattie. I founded Ursatile to help people ship better software. Through training, workshops, consultancy and hands-on coding, I can help you and your team eliminate friction and focus on delivering the things that make a real difference to your end users. I'm currently based in London but I'm happy to travel in the UK and internationally.
I've been programming computers since I was eight years old. I wrote my first web page in 1992, and I've been building data-driven web applications since the late 1990s. For 15 years, I ran the software development team at Spotlight, transforming an 80-year-old publishing business into a successful digital platform that's been used to cast actors for Star Wars, Game of Thrones, Doctor Who, and thousands of film, theatre and television productions all over the world.
From 2017 to 2019, I was Chief Technology Officer at Skills Matter, a role that gave me a unique opportunity to connect with people from right across the technology industry – and to take over maintaining 150K lines of legacy Ruby on Rails and JavaScript code. I hired a team of great developers and we delivered a string of projects ranging from interactive kiosk devices running Go on Raspberry Pi hardware, to data visualisation and dashboarding tools, to statistical models designed to forecast event attendance.
At the end of 2019, I decided to start my own consultancy to combine technology, teaching and travel; to work with a whole range of organisations and software platforms; to share my own insights and experience; and to learn how other teams solve challenges around code, communication and culture.